Are you upset, angry and depressed? I hope so. After 10 months, we seem to be back at square one with a punitive lockdown that will hit the poor and the badly housed the hardest, stuck with a useless government that has failed at every step.
I imagine that most people who work in housing care about inequality. I have always believed that disparities in income, health and mortality can be reduced if you live in a safe, affordable home.
Over Christmas, I watched It's a Wonderful Life for the umpteenth time and was struck again by George Bailey's speech to the directors of the Building and Loan, when he tells them that good housing makes people better customers and better citizens and that the "rabble" living in the villainous Mr Potter's slums "do most of the working and paying and living and dying in this community".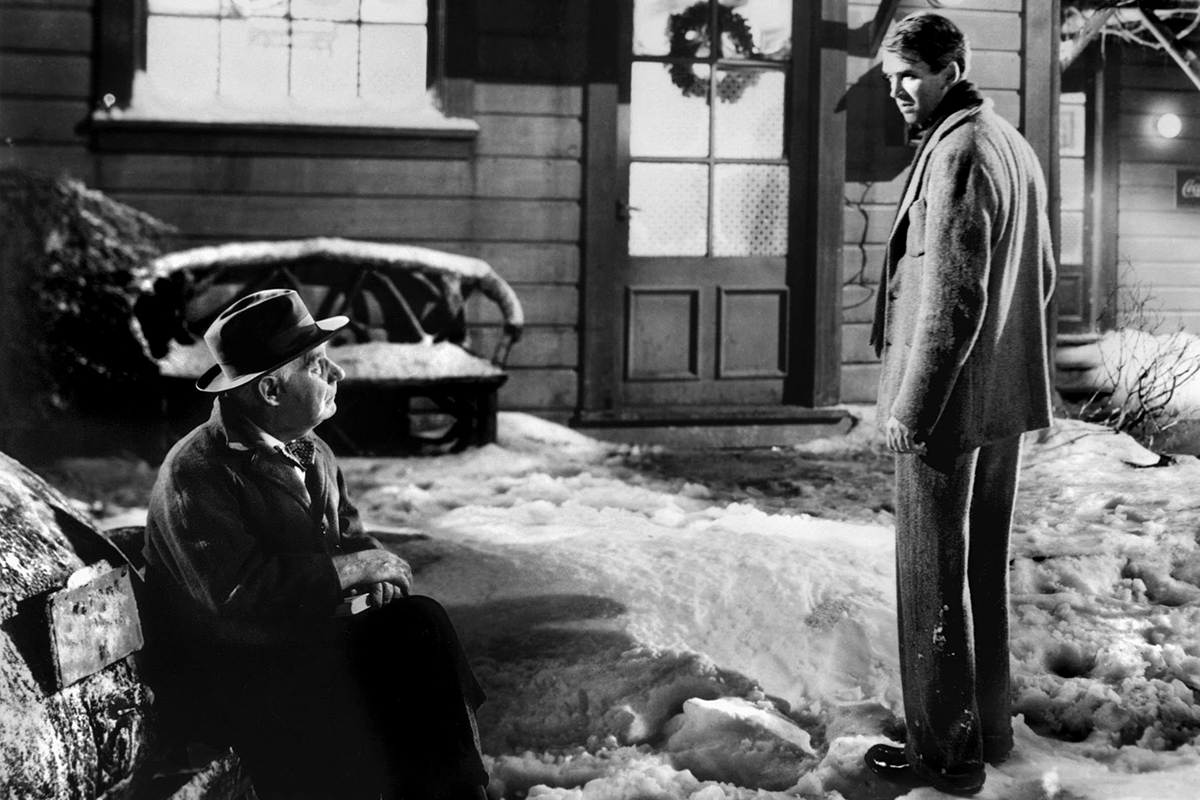 It seems nothing changes. During this pandemic it is the same people – the badly housed, the poor, the disconnected – who have been doing most of the dying, and suffering most of the pain.
The rise in inequality over the past year has been confirmed by the latest study from the Institute of Fiscal Studies.
COVID-19 has exacerbated inequalities between the high and low-paid and between graduates and non-graduates. The self-employed have suffered more than those with safe jobs. Pupils in private schools are forging ahead. Deaths from COVID-19 among some Black groups have been twice those among white British people. Above all, mortality rates from COVID-19 are twice as high in the most deprived areas as in the least deprived between March and July last year. That relates directly to bad housing.
Another study by the Health Foundation finds that bad housing has hampered people's ability to shield from the virus and that London's shared housing led to an exodus from the capital that spread the virus across the country. As I wrote here back in June, bad housing kills.
Since day one of this pandemic I have been concerned about the wider impacts of lockdowns and the growing divide between the rich and the poor. Lockdowns should be a last resort, yet they have become the weapon of choice for this failing government.
What happened to our £22bn world-beating test and trace? What happened to the Nightingale hospitals that were supposed to protect the NHS from being swamped? Why has so much money been wasted on contracts with corporate buddies? As an island nation we could have done more to suppress the virus, as New Zealand and Taiwan have done.
But it seems to me that all the decisions and the cheerleading for tougher restrictions have come from those who are well-housed and well-off in safe jobs, with scant regard for those who are most affected.
It will be some time before we fully understand the surges in domestic violence, suicides, deaths from cancelled operations and treatments, and the mental health impacts. Yet government should aim to balance all these wider impacts in their policy decisions, but this they have utterly failed to do.
Residents in social housing face a double whammy, disproportionately dying and suffering both as a result of the virus and the impacts of lockdowns.
I do not think I have ever despised any government more in my lifetime. Even Margaret Thatcher, whatever her faults, a competent politician and a scientist, would not have presided over such chaos.
When this is all over, we need to see two major events. First, the mother and father of all public inquiries so that the guilty can be named and brought to account. Second, a recognition that bad housing has underpinned much of the harm that has been caused by this virus.
We need a year-zero reform of housing policy, so that we can stop building some of the smallest and shoddiest homes in Europe, so that we can reform planning policy to release more land for new homes, so that assets can be distributed more fairly between rich and poor and between old and young, and so that everyone can have access to a safe and affordable home that meets their needs. Let your anger make it happen.
(This piece first appeared in Inside Housing on the 7th January 2020)